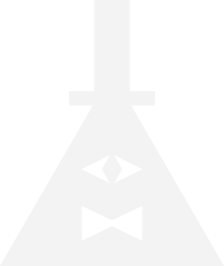 Hi, we're
MysteryHack
We develop tools and projects focused on the cybersecurity field.
Badge Team
Check out our badges, developed by our badge team: @spacehuhn, @13r1ckz, @killergeek and @deantonious
Projects
Some projects developed by our members.
Meet our team
We are an international collective of engineers, makers and security researchers with lots of different skills sets and experience on questions regarding security.
Events
05/2023 - Hack-én Congress in Jaén, Spain
---
@deantonious will be around with our Blinkitten badge! Check out his "#badgelife and Hardware Hacking" workshop. Hack-én website.
12/2019 - 36th Chaos Communication Congress (#36C3)
---
We'll organize a multiplayer game featuring 350 Bill Badges, a few games for the public like a Wifi Fox Hunt and ChickenManGame and give some security awareness information about WiFi being weaponized.
Links and Information
General links and information related with our assembly projects, activities and workshops:
Eventphone DECT/GSM Numbers:

MysteryHack: 2245-DECT / 2456 (DECT Callgroup)

deantonious: (DEAN) 3326-DECT / 4422-GSM

13r1ckz: 2512-DECT / 2513-GSM

killergeek: 6809-DECT / 6810-GSM

spacehuhn: 6419-DECT

f0wl: 3095-DECT
Assembly Calendar
08/2019 - Chaos Communication Camp 2019 (#CCCamp19)
---
Some random projects were displayed. Not everyone had the availavility to attend the event.
12/2018 - 35th Chaos Communication Congress (#35C3)
---
Introduced the Penguicorn badge and the WifiSatellite v2 as the InnSecure Assembly. Seytonic made a vlog!
12/2017 - 34th Chaos Communication Congress (#34C3)
---
Attended to our first conference and brought the WifiSatellite v1 with us! Seytonic made a few vlogs: Hacker Conference | 34C3 Day 0, WiFi Satellite Logs All Your Data!! | 34C3 day 1, Investigating A Suspicious USB Drive | 34C3 day 2